Truelancer is an online freelancing platform where businesses can find and hire skilled professionals for their projects. But is Truelancer legit?
Is it worth your time? In this blog post, we'll cover everything you need to know about Truelancer, from its features and services to its safety and security measures.
We'll also share some tips on how to make the most of the platform and what to watch out for. By the end, you'll have a good understanding of Truelancer, and whether it's a good fit for your needs.
What is Truelancer?
Truelancer is a freelancing website designed to help businesses find talented professionals and independent contractors. It was launched in 2014 and currently has over 7 million registered users, including freelancers and employers.
Through Truelancer, companies can hire freelancers for short-term or long-term projects, depending on their needs.
The site allows employers to post job openings, receive applications from freelancers, review their portfolios, and communicate with them.
It also provides job seekers the opportunity to create a profile, upload portfolios, and apply for jobs that fit their skills and interests. Truelancer also offers additional services such as online payments, dispute resolution, and customer support.
With its wide range of features, Truelancer has become a popular platform for both employers and freelancers.
How Does Truelancer Work?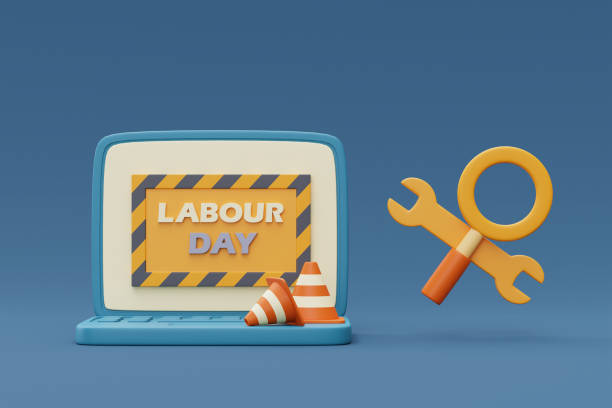 The platform allows employers to post job descriptions, receive bids from freelancers, and hire them for their project.
To get started, employers need to create a free account and then post a job description. The job description should include the type of job, the skills required, the estimated budget, and any other relevant details.
Freelancers who are interested in the job can then bid on the project and submit their proposal.
The employer can then review each proposal, ask any questions, and hire the freelancer that best fits their needs.
Once the freelancer has been hired, the employer and the freelancer can communicate via Truelancer's messaging system and manage payments using Truelancer's secure payment gateway.
Truelancer also offers a wide range of services to help both employers and freelancers.
This includes a dispute resolution system, an arbitration process, and a rating system to help employers and freelancers rate each other after the job is completed.
Overall, Truelancer is an easy-to-use platform that provides an excellent opportunity for employers to find qualified professionals for their projects.
With its robust features and secure payment methods, Truelancer is an ideal platform for those looking to hire freelance workers.
The Pros and Cons of Using Truelancer
• Truelancer is a very popular platform with millions of freelancers using the site to find work and connect with clients. This means that there is a wide range of jobs available for professionals looking for short-term or long-term projects.
• The fees are very low compared to other freelance sites, making it an attractive option for those looking to save money on their freelance fees.
• There are multiple payment options, so you can choose the most suitable one for your needs. You can use PayPal, Skrill, and bank transfer to pay or receive payments.
• Truelancer also offers an escrow service, which provides extra security when making payments.
• Truelancer has a user-friendly interface that makes it easy to browse and apply for jobs. The site also offers a range of helpful tools, such as the ability to create proposals and track project progress.
• Despite its popularity, Truelancer is still relatively small compared to some of the larger freelance sites. This means that there may be fewer job postings than on some of the other sites.
• While the site does offer a range of payment options, some of them may incur additional fees, so it's important to check before agreeing to use them.
• There have been reports of scammers on the platform, so it's important to be vigilant and only work with clients who have good ratings and reviews.
• The customer support team has been criticized for being slow in responding to queries, so you may have difficulty getting assistance if you have a problem.
Alternatives to Truelancer
If you're looking for a freelancing platform, there are plenty of options out there. Depending on your needs, some may work better than Truelancer.
Here are some of the popular alternatives:
1. Upwork: Upwork is one of the most well-known freelancing websites, offering a huge variety of projects and features like a free portfolio setup and invoicing tools. It has an escrow payment system to keep projects secure.
2. Fiverr: Fiverr is a great option if you're looking for gigs and quick jobs. It's perfect for those who are just starting out as a freelancer and need to build their portfolio quickly. With Fiverr, you can find jobs in almost any field and you'll get paid in real time.
3. Freelancer: Freelancer offers a huge selection of projects in a wide range of categories, and the platform is extremely user friendly. It also has competitive fees and lots of project management tools that make working with clients easier.
4. PeoplePerHour: PeoplePerHour has a unique bidding system, which allows freelancers to bid on jobs, giving them more control over their project costs. You can find a variety of jobs here, including web design, software development, writing, and graphic design.
5. Guru: Guru is an excellent resource for professionals who need to hire or be hired for freelance work. It has a great reputation for quality service and easy-to-use tools like e-signatures, video interviewing, and resume building services.
No matter what type of freelancing job you're looking for, you should consider all of these alternatives to Truelancer before making your decision.
Each one offers something different and has its own advantages and disadvantages. Research each option carefully so you can decide which one is best suited to your particular situation.
Final Thoughts
When comparing the various platforms, pay attention to factors such as cost, ease of use, security, reputation, customer service, and other important details.
Try to read reviews from users so you can get a better idea of how they feel about the various platforms. Make sure to take into account any additional fees that may come up as well.
Finally, choose a platform that provides support for both sides of the transaction (freelancer and employer) so everyone can benefit from a successful project completion.