As a freelancer, getting paid on time is one of the most important factors to your success. Fortunately, there are a variety of apps available that can help you get paid quickly and securely.
In this blog post, we'll be taking a look at the 7 best apps for freelancers to get paid in 2023.
From invoicing to managing contracts and payments, these apps make it easier for freelancers to get the money they deserve for their hard work.
So, if you're looking for a reliable way to get paid in 2023, then look no further than these 10 apps.
1) Fiverr
Fiverr is one of the most popular online freelance platforms and it's easy to see why. It offers freelancers access to thousands of different gigs, from web development and design to digital marketing, voice over services, and more.
Freelancers can set their own rates and take advantage of Fiverr's support team and tools. Fiverr also provides a range of payment options for both freelancers and clients, including PayPal, wire transfer, credit/debit cards, or direct bank transfers.
It's a great way for freelancers to get paid quickly and securely. Plus, Fiverr offers a variety of other perks, such as discounts on services, free Fiverr Pro membership, and more.
2) Upwork
Upwork is one of the best known freelance platforms, with millions of freelancers from all over the world.
Upwork provides job seekers with an easy way to search for jobs, as well as a range of tools and services to make their experience as easy and productive as possible.
Upwork's user interface is simple and intuitive, making it one of the most user-friendly sites for both job seekers and employers.
It has an extensive search engine that allows users to filter by job type, rate, and location.
The platform also offers a series of features such as messaging and invoicing, making it easy to communicate with clients and manage contracts.
Upwork also offers great payment options, allowing users to get paid in a variety of ways. Payouts can be made via PayPal, direct bank transfers, or check payments.
Upwork also provides a wide range of payment methods, including debit/credit cards, international transfers, ACH payments, and more.
Overall, Upwork is one of the best platforms for freelancers who want to get paid for their work quickly and securely.
Its user-friendly design and comprehensive payment options make it a great choice for those looking to break into the freelance market or grow their existing portfolio.
3) Freelancer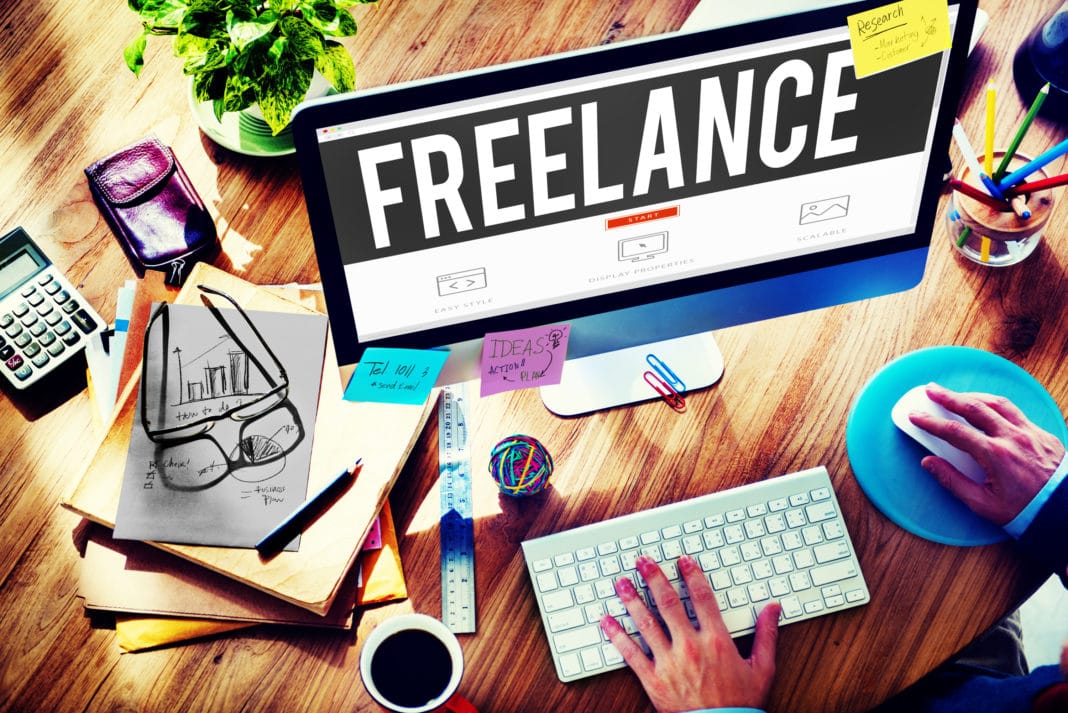 Freelancer is a popular website that connects freelancers with employers looking for qualified professionals.
It offers a variety of services such as web development, logo design, data entry, copywriting, graphic design and more.
The site also provides an escrow payment system which allows the employer to release payments only when they are satisfied with the work done by the freelancer.
Freelancer also allows freelancers to bid on projects and employers to review bids to find the best talent.
There is also a rating system in place so both parties can review each other and help improve the overall experience.
Overall, Freelancer is a great option for freelancers looking to get paid quickly and securely.
4) PeoplePerHour
PeoplePerHour is a platform for freelancers to find jobs and get paid for their services. With more than 5 million users, it has become one of the most popular freelance platforms.
On PeoplePerHour, you can find a wide range of projects from business owners, web developers, designers, writers and marketers. It allows freelancers to create an attractive profile with samples of their work, set a price for their services and list their skills.
The service also provides an Escrow system that helps ensure that both parties are satisfied with the transaction before any money is released.
Freelancers have the option to set up fixed-price projects, or they can offer hourly rates.
PeoplePerHour also provides a rating system so that employers can easily check out a freelancer's reviews and feedback from previous clients.
This makes it easier for employers to make informed decisions on who they should hire.
5) Guru
Guru is one of the leading websites for freelancers who are looking to get paid. This platform offers a wide range of services, from writing and translation to design and web development.
What makes Guru stand out from other platforms is its easy to use dashboard. All of your projects can be easily tracked with their dashboard.
It also allows you to assign tasks to freelancers, keep track of progress, and review work before you pay.
The Guru platform also offers the ability to create private jobs, so you can limit your search to select freelancers. This ensures that only the best professionals will be working on your project.
Overall, Guru is an excellent choice for freelancers who want to get paid quickly and securely. The platform offers a variety of features and tools to make sure you get paid on time, every time.
6) Truelancer
Truelancer is a great option for freelancers looking to get paid in 2023. This platform is easy to use and it offers a wide range of freelance jobs, from web design to data entry.
Truelancer has a simple and straightforward process when it comes to billing, making it easier for freelancers to get paid on time.
It also provides an escrow system that ensures your money is held securely until you complete the job.
Truelancer is different from other platforms as it is designed specifically for freelancers. This means that it only connects freelancers with clients and does not involve any third-party agencies or employers.
The platform also takes a smaller cut than other similar sites, so it can be more affordable for both the client and the freelancer.
The Truelancer marketplace also features an extensive library of resources and tutorials to help freelancers improve their skills.
This makes it perfect for those who are just starting out in the freelancing industry and need guidance.
Furthermore, the platform offers several innovative features such as its project milestones system, which allows clients and freelancers to track progress and view payment statuses in real-time.
Overall, Truelancer is an excellent platform for freelancers to get paid in 2023. With its user-friendly interface and helpful resources, it makes it easier for freelancers to find jobs, get paid on time, and learn new skills.
7) iFreelance
iFreelance is a great platform for freelancers looking to make money online.
With iFreelance, you can easily find work from businesses in a wide range of industries, from tech and marketing to finance and more.
It's one of the few freelance platforms that specializes in connecting experienced professionals with companies that need help on a project or task basis.
One of the best things about iFreelance is that it's free to join and easy to use. Simply create your profile and start searching for jobs in any area of expertise you have.
You'll be able to apply to jobs based on your skillset and experience level, and get paid quickly once you complete the work.
iFreelance also offers a network of other professionals who can give you advice and support throughout your freelancing journey.
Overall, iFreelance is an excellent platform for those looking to make money as a freelancer.
With its easy-to-use interface, variety of available jobs, and reliable payment system, it's no wonder that it's become one of the most popular freelance websites in 2023.