Welcome to Nigeria's world of paid surveys! In 2023, an increasing number of Nigerians use online paid survey platforms to make extra money, gift cards, and other incentives.
Knowing where to begin can be intimidating given the abundance of survey sites available. We are here to help you identify reputable paid survey sites that will pay you for your thoughts and opinions.
Paid surveys offer a simple and practical method to make extra money while being at home. You can take surveys, join focus groups, and more with just an internet connection and some free time.
Taking paid surveys is one of the easiest and most accessible options for Nigerians to make some extra cash.
In this blog post, we'll be discussing the top 5 paid survey sites for Nigerians in 2023.
These survey sites are reliable and have a good reputation for paying their users on time. Read on to learn more!
1) Toluna
Toluna is a leading paid survey site that allows users to share their opinions and get paid for it.
The platform is well-known for its fun and engaging surveys that cover a wide range of topics from beauty products to movies and more.
Toluna offers users the opportunity to earn points that can be redeemed for cash, gift cards, and other prizes.
The platform also has a referral program that allows users to earn even more points by inviting friends and family to join.
One of the great things about Toluna is its user-friendly interface, which makes it easy for anyone to sign up and start taking surveys.
The platform also has a mobile app that allows users to take surveys on-the-go.
Overall, Toluna is a great paid survey site for Nigerians who want to earn some extra cash in their spare time.
With its fun surveys, user-friendly interface, and rewarding point system, Toluna is definitely worth checking out.
2) YouGov
YouGov is a globally renowned market research company that offers Nigerians the opportunity to participate in surveys and get paid for sharing their opinions on a wide range of topics.
From political issues to consumer goods, YouGov surveys cover a variety of subjects.
As a member of YouGov, you will receive regular invitations to take surveys based on your demographic profile.
Once you complete a survey, you will earn points that you can redeem for cash, gift cards or donate to charity.
The amount you can earn varies depending on the length and complexity of the survey, but the rewards can range from a few cents to a few dollars.
With YouGov, you also have the chance to win prizes in weekly prize draws.
One of the best things about YouGov is its reputation for reliability and trustworthiness.
Your personal data is kept secure, and you can be assured that your opinions will be used for market research purposes only.
To join YouGov as a Nigerian resident, all you need to do is register on the website and complete your profile.
You will start receiving invitations to surveys via email, and you can begin earning rewards for your opinions right away.
Overall, YouGov is a great option for Nigerians looking for a legitimate survey site that pays well and offers a wide range of topics to share their opinions on.
3) Valued Opinions
Valued Opinions is another top survey site that pays Nigerians for their opinions.
This platform rewards members with points that can be redeemed for cash or gift cards to popular retailers like Amazon, iTunes, and more.
To get started, all you have to do is create an account and fill out your profile to help Valued Opinions match you with relevant surveys.
Once you receive a survey invitation, simply complete it within the specified timeframe to earn points.
One unique aspect of Valued Opinions is their focus on international surveys, which means you may have the opportunity to provide feedback on products and services that are not yet available in Nigeria.
This can make for some interesting survey experiences and also gives you the chance to have your voice heard on a global scale.
Valued Opinions also offers a referral program, which allows you to earn extra points for each person you invite who signs up and completes a survey.
Overall, Valued Opinions is a solid survey site option for Nigerians who are looking to earn extra money in their spare time.
With their international focus and range of rewards options, it's definitely worth checking out.
4) InboxPounds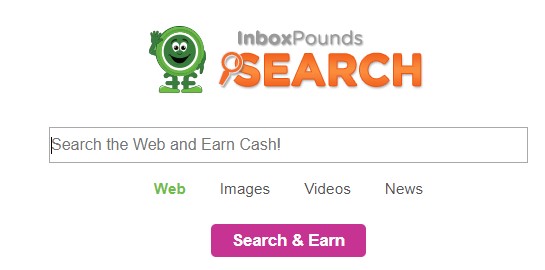 InboxPounds is a popular survey site that has been around for quite some time. As the name suggests, users can earn pounds by taking surveys, reading emails, and participating in other online activities.
InboxPounds has a low payout threshold of £20, which means that users can cash out their earnings once they reach this amount.
The site also offers various other ways to earn, such as by watching videos, completing offers, and referring friends.
One thing to keep in mind is that InboxPounds pays in pounds, so users will need to convert their earnings if they are based outside the UK.
Overall, InboxPounds is a legitimate and reliable survey site that can be a great way to earn some extra cash.
5) MySurvey
Another popular survey site for Nigerians is MySurvey. With a user-friendly interface and a vast range of survey opportunities, it's easy to see why this site is so popular.
As a member, you'll be able to complete surveys on a variety of topics, including entertainment, travel, shopping, and more.
In addition to surveys, MySurvey also offers focus group opportunities, where you'll be able to provide feedback on new products and services before they hit the market.
Members of MySurvey also have access to product testing opportunities, where you can try out new products for free and give your honest opinion on them.
MySurvey pays out rewards in the form of PayPal payments, gift cards, and charitable donations.
The rewards system is simple and easy to understand, so you won't have to worry about confusing point systems or complicated redemption processes.
One downside of MySurvey is that some users have reported a lack of available surveys at times.
However, with a bit of patience and persistence, you can still earn a decent amount of money from this site. Overall, MySurvey is a solid choice for Nigerians looking to earn some extra cash by taking surveys online.
FAQ
Here are some frequently asked questions about paid survey sites for Nigerians:
1. Are there legitimate paid survey sites for Nigerians?
A: Yes, there are legitimate paid survey sites for Nigerians. However, it's important to do your research and verify the legitimacy of the survey site before signing up.
2. What should I look for in a paid survey site for Nigerians?
A: Look for a paid survey site that is transparent about how they will use your information and pays a reasonable amount for completing surveys. Also, look for a site that has positive reviews and ratings from other users.
3. How can I get paid for taking surveys in Nigeria?
A: You can get paid for taking surveys in Nigeria by signing up for legitimate paid survey sites that pay in cash, gift cards, or other rewards.
4. Are there any free paid survey sites for Nigerians?
A: Yes, there are free paid survey sites for Nigerians. However, some may require you to pay a fee for access to premium features.
5. How much money can I make from taking surveys in Nigeria?
A: The amount of money you can make from taking surveys in Nigeria varies depending on the survey site and the number of surveys you complete. Generally, you can earn a few extra dollars or gift cards each month from taking surveys. However, it's important to note that taking surveys is not a reliable way to make a full-time income.
Final thoughts
Taking surveys is a great way to make extra money online in Nigeria. However, it's important to be careful when signing up for survey sites, as some may not be legitimate.
We hope that this list of top 10 paid survey sites for Nigerians in 2021 has helped you in finding reputable and reliable survey sites to earn extra cash.
Remember to always do your research and read reviews before joining any survey site. Happy survey taking!